The events of Wednesday, October 28 tell us all we need to know about the contrasting campaigning styles of Donald Trump and Joe Biden, and about where this presidential race will head over the course of the next four days.
On Wednesday, the Democratic Party contender was holed up in his bunker in Delaware, where he has spent most of the last six months. Biden had no big events planned. Instead, he was on light duties only. He did one press conference and, to the best of my knowledge, that was his sole public appearance. Everybody needs a rest day and, at 77 years of age, perhaps Biden could be forgiven for wanting to take it a little easy. Yet had his press conference been a lively, fizzing, fascinating affair, it might have given voters something to reflect on. The reality, however, was that it was deeply pessimistic. The thrust of his talk related to COVID-19 and death.
Granted, Biden has suffered personal tragedies over the last 50 years which have no doubt informed his perspective on matters of life and death, but the electorate expects leaders to gee them up, not bring them down. I know that, to date, 229,000 people in America have sadly died with or as a result of COVID-19, yet focusing on this fact did not strike me as the uplifting message that men and women need to hear if they are to be encouraged to go out and vote between now and next Tuesday.
With that said, there are those, particularly older citizens, who live in fear of the virus. If the pollsters are to be believed, Biden is making some inroads into Trump voters of pensionable age. He has repeatedly accused Trump and his administration of being reckless when it comes to COVID-19 and has claimed that, under a Biden administration, America would take a much more cautious approach in dealing with the pandemic. In doing so, he is peddling fear and appealing to voters who would be happy to spend the next 6 to 12 months at home. Would he be so cynical and calculating?
While Biden was having a quiet day in Delaware, Trump was in Arizona appearing at two big rallies. I was very fortunate to attend one of them, in the town of Goodyear, a suburb of Phoenix. I can confirm that the president was on top form. His energy was palpable and, for a man who was diagnosed with COVID-19 a mere four weeks ago, he looked in remarkably good health. He has lost weight and he appeared sharper for it. As Air Force One came in to land, uplifting rock music played over the sound system. Then Trump walked down the catwalk, clearly reveling in the situation.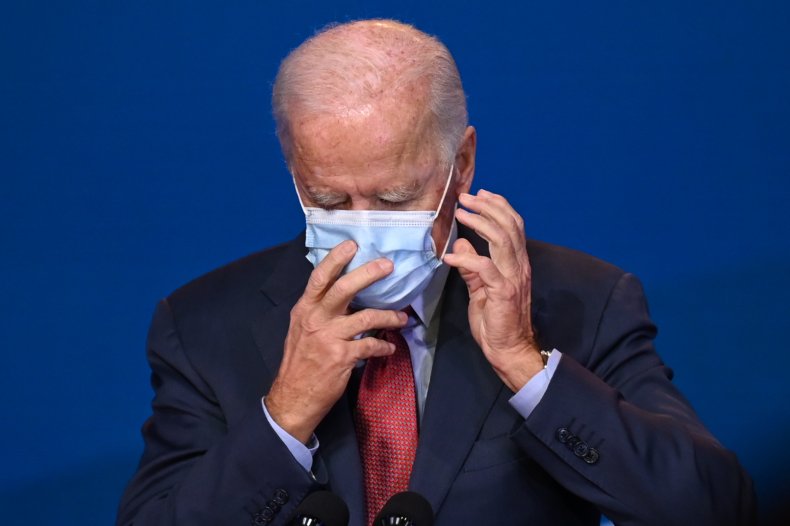 To my surprise and delight, he asked me to join him on stage to say a few words of support. This was easy for me because Trump radiates optimism and his message was clear: next year, he said, is going to be the best ever for the USA. I believe that this is the sort of thing that people want to hear. This week's figures showing that the U.S. economy grew by 33 percent in the last quarter are truly stunning and in many ways validate Trump's upbeat tone. I do wonder slightly whether his apparent certainty that a COVID-19 vaccine is imminent is misplaced. Personally, I am a little skeptical of that. What is true, however, is what he says about medical treatments including Remdesivir and drugs developed by the firm Regeneron. It is clear that when people get this disease now, their prospects are better than they were six months ago.
When it comes to COVID-19, Trump's attitude is that if he wins next week, American families can look forward to a return to normality. I am beginning to think that, after more than six months of rules, restrictions and a variety of lockdowns, people have grown tired of the whole thing and desperately want to move on. France has just imposed a new national lockdown for five weeks and a mass exodus has occurred from Paris. The French capital is now deserted. Germany has also introduced new lockdown measures which come into force next week. These moves will hammer the economies of both countries and leave their populations feeling angry, isolated and helpless. A darkness has fallen in Europe once again.
Donald Trump believes that when it comes to lockdowns, the treatment can be worse than the disease. He is absolutely right, and I sense that this view resonates with most people. We will find out in the early hours of Wednesday morning whether hope trumps fear.